Il Villaggio dei Piccoli Frutti
A new headquarters, a new district
7 April 2019 was a very important date for Sant'Orsola: after two years of extensive work, we inaugurated our new production site inside Il Villaggio dei Piccoli Frutti.
The idea of the project was born in 2013 thanks to our desire to create an innovative, energetically efficient district able to evolve over time and integrated in perfect harmony with the surrounding territory.
For this reason the production site, in terms of our design and planning, is only the first step. Over time we will inaugurate new areas that will feed the growth of a district that is a real point of reference for the sector at European level: everything will be centered around our small fruits.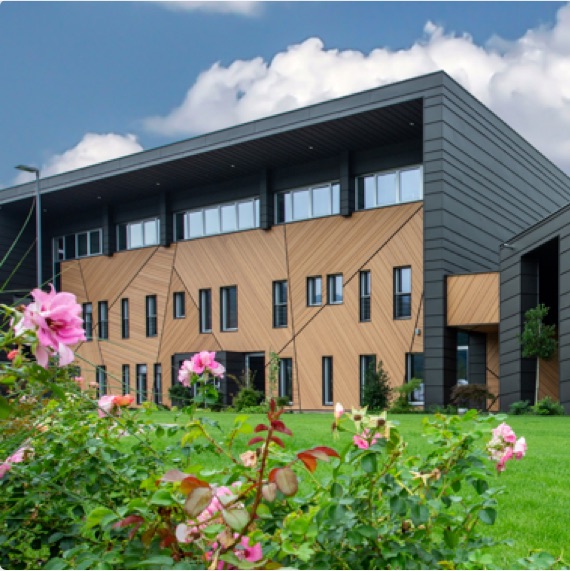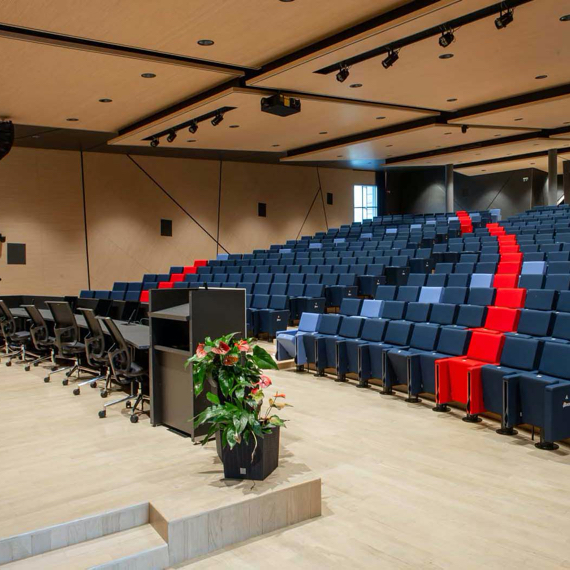 Sant'Orsola Auditorium
The pride of our district and a place to meet and exchange with the territory. Our auditorium is the ideal location for different types of events: dfrom conventions to seminars, from conferences to training courses. The space is designed to meet the needs of companies, organizations and associations.
Visit the dedicated website
Il Villaggio dei Piccoli Frutti in numbers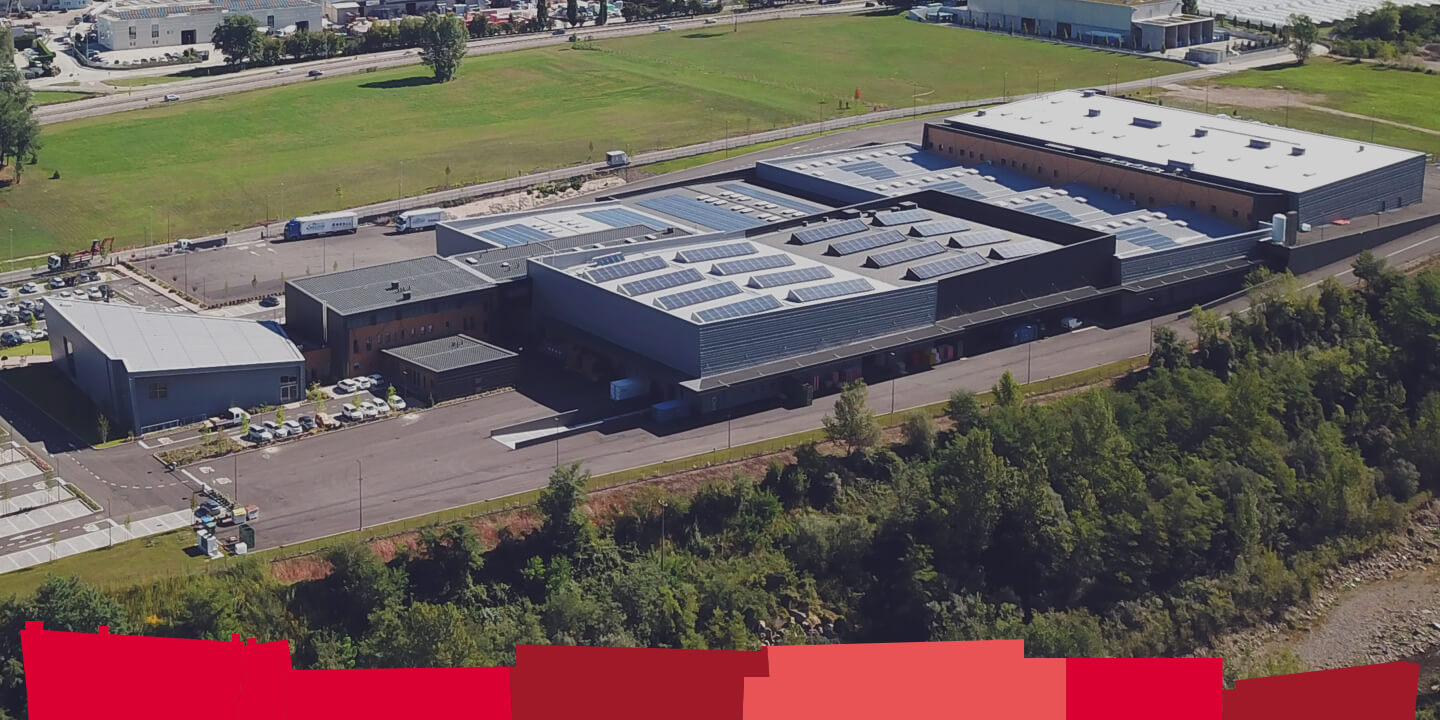 Production plant
The weighing, sorting, packaging and labeling operations of our small fruits are managed here. This is also where various quality controls take place.
Close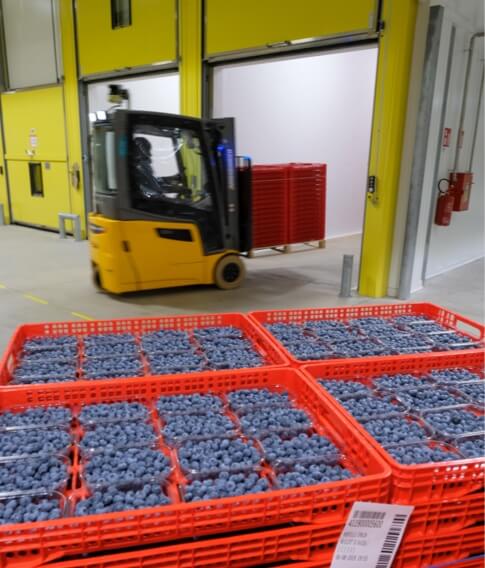 Logistics Center
In the logistics center we organize all the transport operations for our small fruits, which are kept in compliance with the cold chain before they journey to their points of sale throughout Italy.
Close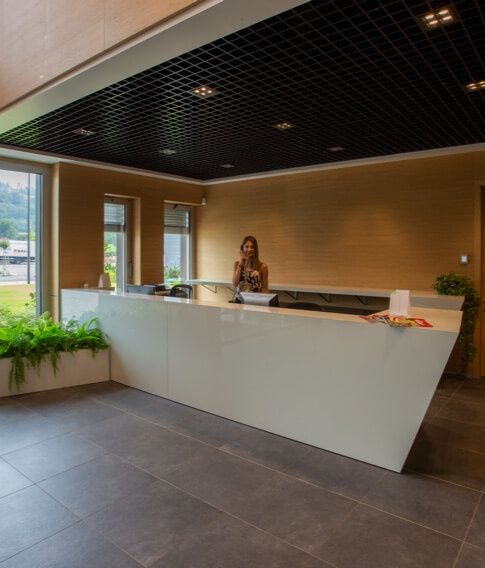 Building offices
The new building houses all the management, administrative and commercial departments of the Company, in addition to the technical department and the assistance to producers and laboratories.
Close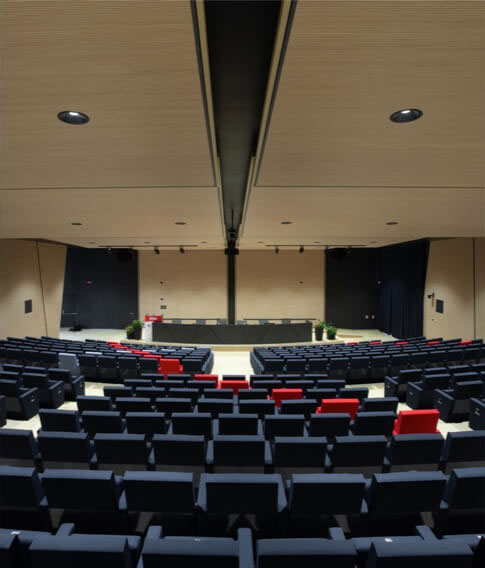 Auditorium
The Sant'Orsola Auditorium, equipped with the latest technical and audio-video equipment, can accommodate up to 500 people.
For more information on its use and the possibility of renting it, visit the dedicated website Contacts
Close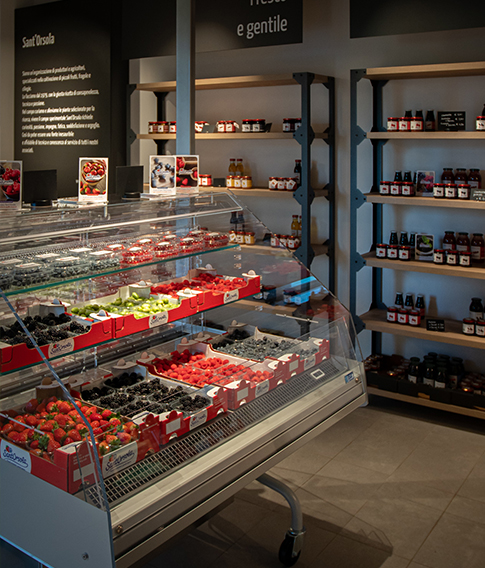 Store in Cirè
Our new store will give you a "taste" of all of Sant'Orsola's products and Il Villaggio dei Piccoli Frutti. You can also find our products in our shop in Zivignano.
Close
Our future
Our desire to be protagonists and promoters of innovation in the small fruit sector has led us to grow and become bigger and bigger. But that's not all. Areas for experimentation and research, nursery areas and demonstration spaces dedicated to our visitors will soon be created in the district next to the factory.
With passion and continuous investment for new production, storage and conservation technologies, we also aim to ensure the availability of small fruits all year round. For this reason the opening of the new production site is only the first page of Sant'Orsola's new chapter. With Il Villaggio dei Piccoli Frutti we will continue to write our future.
Coming soon!
Experimental Field
Our experimental field, an excellent resource for the small fruit sector, is now located in Vigolo Vattaro, a few kilometers from Trento. It will be moved into the district and linked to quality control laboratories and new nursery areas.
Coming soon!
Nursery areas
In the district there will also be new warm, high-tech greenhouses dedicated to genetic and varietal improvement.
Coming soon!
Dedicated visitor spaces
We are planning to develop the store and will create green spaces for our visitors. It will also hold events and initiatives dedicated to the world of small fruits.
Coming soon!
Experience tour
We have big projects that involve the direct participation of visitors in real experiences. We want visitors to participate in complete and immersive tours that will start from the experimental areas before moving onto the fields and our factory. The tour will involve many themed activities, interactive moments, scooking classes and many other surprises!