Passion and Study
Here at Sant'Orsola, research and production always go hand in hand. We are specialized technicians, and just like our producers, we have a great passion for our job. This mixture of technique and passion comes from the continuous studies and innovation of our Research and development, department, which works directly out in the field.
It is this department that fuels the knowledge and care which are passed on to our producers so they can grow the best fruits whilst respecting the techniques, cultivations and regulations that govern our sector. Our commitment has always been the same: to continuously improve the quality of our small fruits, the work in the countryside, the health of our crops, our workers and the territory. It is only in this way that we can provide you with excellent quality products.
Our agricultural specialists
We believe that knowledge and methodologies must always be put into practice in the field in order to benefit production. For this reason we have formed a team of 18 highly specialized technicians, including experts and agronomists, who are on the field every day to give support and advice to Sant'Orsola's producers. The team leader is Dr. Gianluca Savini, one of the world's leading experts on small fruits.
Find out more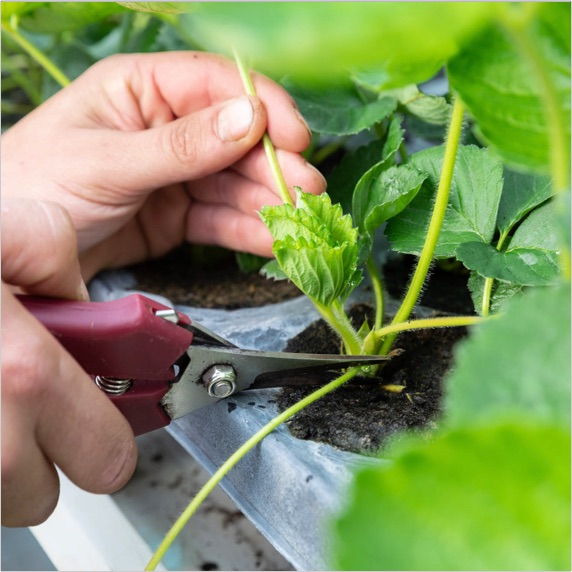 Our most loyal partners: useful insects
PProtecting the countryside and our crops is a complex activity requiring commitment and precision. In order to do so, we get help from those who know it best: insects. With the help of insects we carry out two different fundamental activities: defense,to keep our plants healthy, and pollination, to produce perfect fruit.
We use different species of mites and insects which feed on plant parasites to create a balance in our ecosystem. In the same way, we have bees and bumblebees on our side which help us in pollination periods. In short, we form a great and closely connected team.
Protective and caring
90% of Sant'Orsola's crops are protected by covering sheets, which help us to protect our plants from rain and humidity.
In this way, they are protected from the risk of contracting diseases that would otherwise be treated with phytosanitary products. In addition, any treatments permitted by "Integrated pest management" regulations that are applied to our plants are contained under the covers, thus limiting them from spreading. Once their excellent work is done, all cover sheets are disposed of and recycled in accordance with the law.
Guidelines are not enough
We strongly believe in innovation and improvement. In all these years, we have developed agronomic techniques that have allowed us to redevelop agricultural areas, and recover land that would have otherwise been abandoned. And all this whilst respecting the crops, the quality of the product, the work and our workers.
Our small fruits crops are regulated by the "Sant'Orsola Procedural Guidelines for Integrated Pest Management" in compliance with the national integrated production guidelines, which guarantees a highly reduced use of phytosanitary treatment, 70% lower than the limits imposed by law. Moreover, in the blueberry fields of our producers in Sicily and Calabria we have reached an important milestone: the Zero Residue* certification
The Sant'Orsola production system is certified in accordance with international quality standards, with GLOBAL GAP certifications for good agricultural practices, and with GRASP for the health and safety of workers. In addition, from 2020 our environmental management system has been certified in accordance with The ISO 14001 standard.
*CSQA DTP 021 - CERT.N.57433 Synthetic chemicals residues lower than the limit of measurability (<0,01 mg/kg).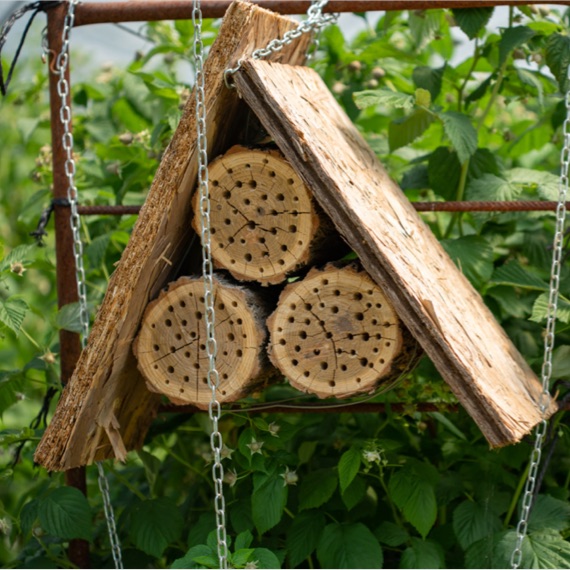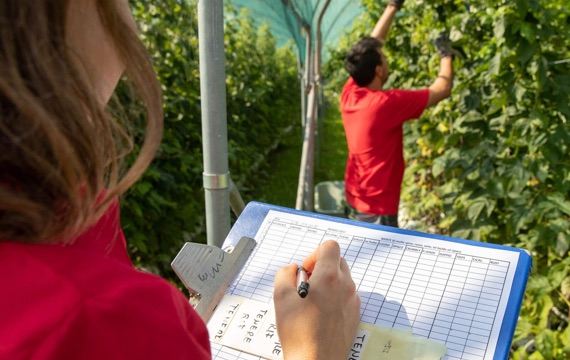 Experimentation and Breeding
UCountryside oasis meets research and development center.
It is in our experimental field that our passion for small fruits is combined with our knowledge and methodologies.
Find out more