Its irresistible flavor and shiny color make this fruit a true gift of nature. The cherry tastes of home, country life and authenticity. When cherries are in season so is summer.
Offering more than just a delicious taste
Nutritional values per 100 g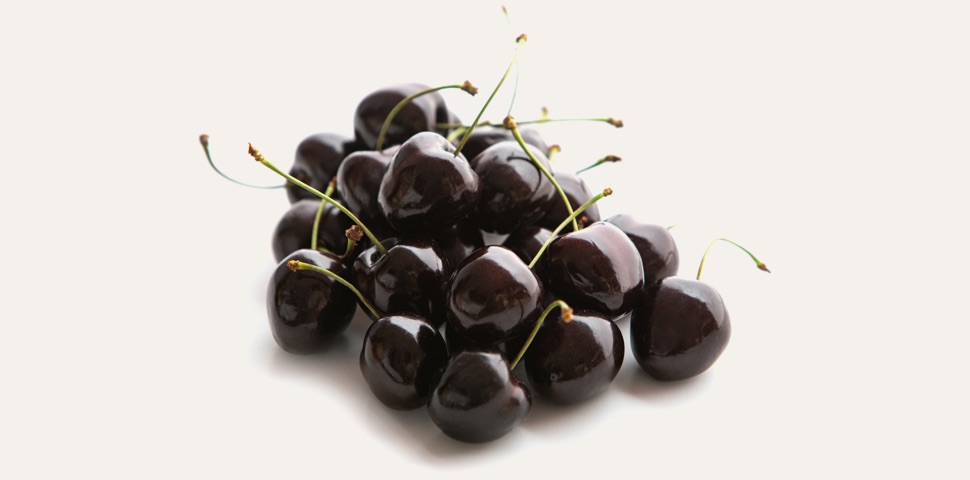 The cherry is low in calories and fat and sodium-free.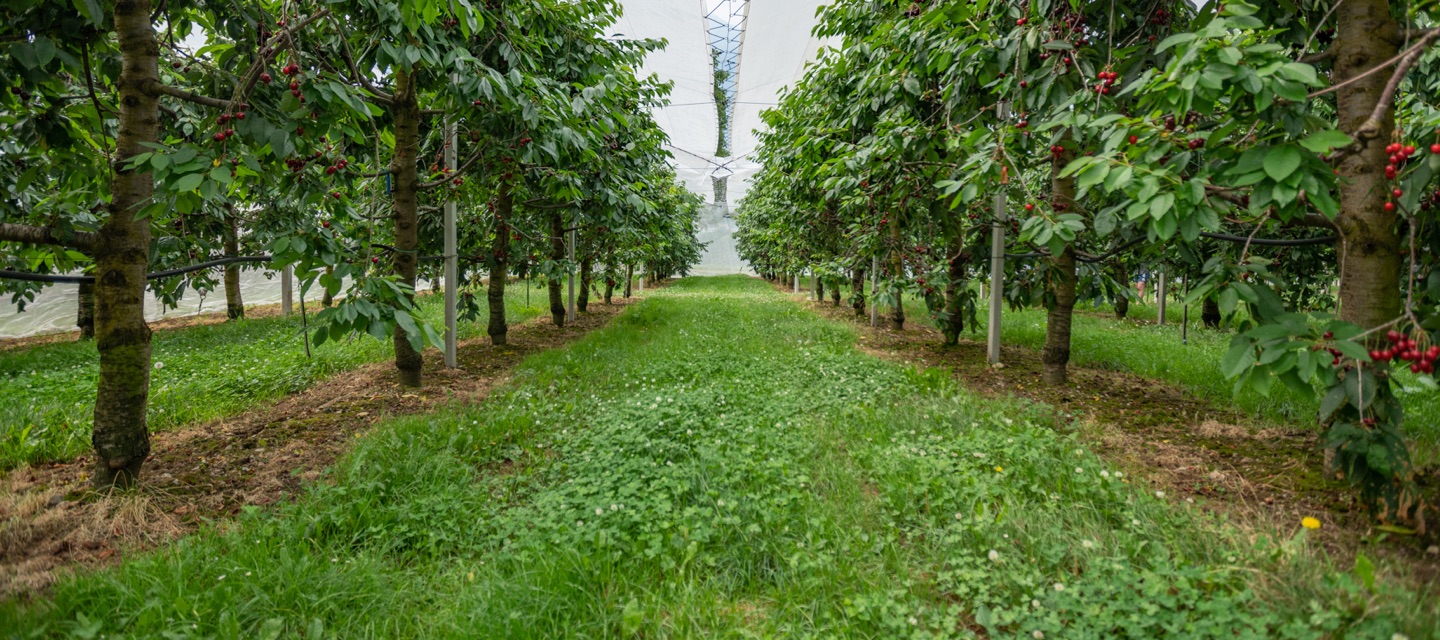 Our Cherries
The cherry is the fruit of the cherry tree (Prunus Avium), a plant belonging to the Rosaceae family. Among the existing varieties, Sant'Orsola cultivates Kordia and Regina.
In order to meet our quality standards, Sant'Orsola cherries must be whole, clean and must not have any damage or marks on their surface. Crunchy, juicy and with a high sugar content, the fruits must have a stalk and must be picked with special care only when fully ripe. Their characteristic color is an intense, bright red. Their very sweet taste is intense and enveloping.
The cherry tree is characterized by a dense foliage; its white flowers, with pinkish stripes, blossom in spring. The trees are considered so beautiful that in the East, especially in Japan, some varieties have been cultivated just for their flowers for centuries.
Originally from Asia Minor and Persia, the cherry tree spread to Egypt and Greece as early as the seventh century BC. However, the first evidence of its presence in Italy dates back to the texts of Varro and Pliny the Elder, who described ten varieties in the his famous "Naturalis Historia".
They are cultivated in accordance with the principles of "Integrated Production", which follow the current National Guidelines.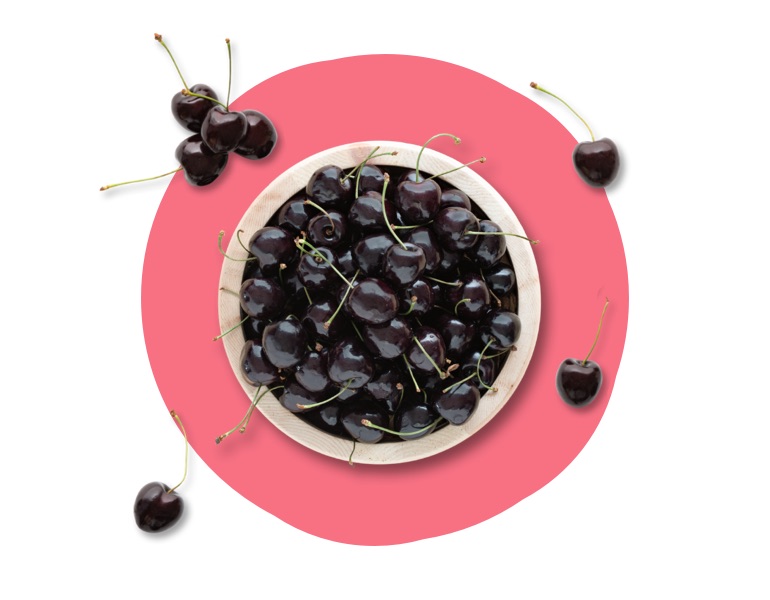 We are fragile, handle us with care! Keep in the fridge between + 4° and + 8° degrees and wash just before serving.
Jan
Feb
Mar
Apr
May
Jun
Jul
Aug
Sep
Oct
Nov
Dec
Our Fruits Family
Are you looking for the freshness of the raspberry, the contrasting sweet and sour flavors of the blackberry and the sophisticated taste of currants? Or do you prefer the blueberry's crispness or the comforting embrace of the strawberry?