Among the small fruits, raspberries are the ones that will embrace you with their freshness and velvety, mild taste. We have been growing raspberries for 40 years and, with the help of the earth, we select the best varieties year after year.
Offering more than just a delicious taste
Nutritional values per 100 g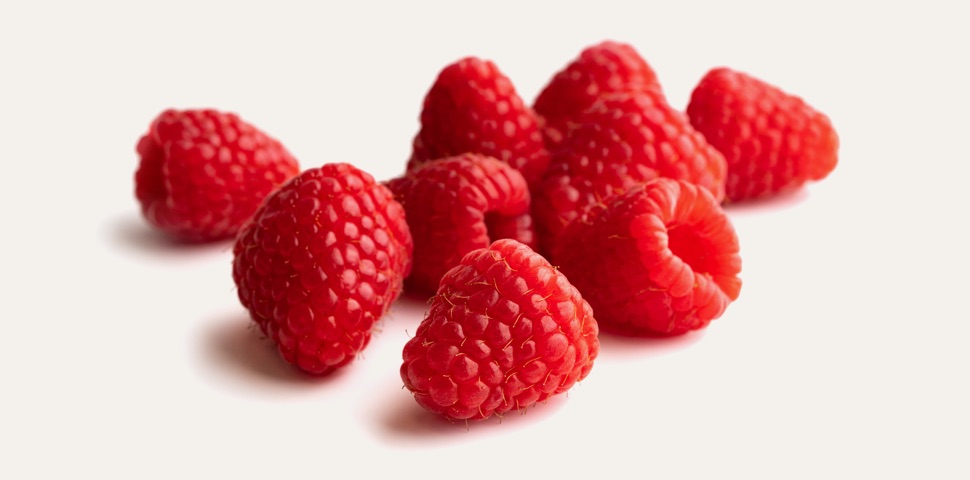 The raspberry is a small fruit rich in Vitamin C and it has a high fiber content. It has a naturally low calorie content and it is completely sodium-free.In addition, a 100 g portion is rich in vitamin C, which contributes *:
to the normal functioning of the immune system
the maintenance of the normal function of the immune system during and after intense physical exertion
to protect cells from oxidative stress
to the reduction of tiredness and fatigue
normal energy metabolism
to the normal functioning of the nervous system
the normal formation of collagen useful in turn for the normal formation of blood vessels, bones, cartilages, gums, skin, teeth
* as part of a balanced and varied diet and a healthy lifestyle.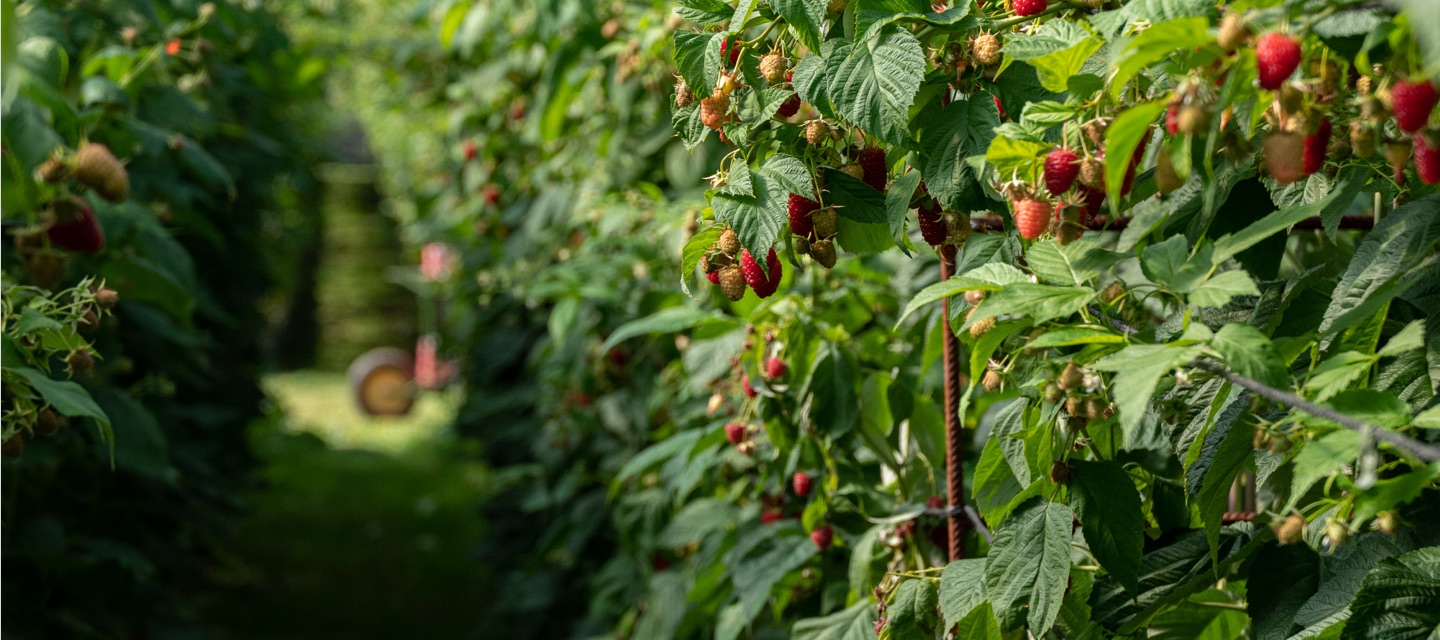 Our raspberries
The raspberry bush belongs to the Rosacea family and to the Rubus genus. The fruit grows on a bushy shrub that can reach up to 2 meters in height. Its small white flowers, gathered in clusters, bloom between spring and summer.
For over 40 years we have been growing different varieties of raspberry including Enrosadira, Lagorai Plus, Vajolet, Regina.
In order to meet our quality standards, Sant'Orsola raspberries must be whole, clean and must not have any damage or marks on their surface. The calyx should be removed. They range in color from pink to bright red. Their fragrance is unique and wild and their sweet flavor is well-balanced by pleasant notes of acidity.
An ancient plant originating from south- western Asia, some archaeological finds testify that humans consumed raspberries as early as the Paleolithic period. According to mythology, the goddess Aphrodite often collected these tasty red fruits on Mount Ida to give to her lovers, hence the origin of the plant's botanical name: Rubus Ideus.
Sant'Orsola's raspberry plants are treated with a highly reduced use of phytosanitary treatment, 70% lower than the limits imposed by law. We only choose treatments with the lowest environmental impact and we use them on plants only when strictly necessary, to protect them. All Sant'Orsola's crops are regulated by the "Sant'Orsola Procedural Guidelines for Integrated Pest Management", in compliance with the national integrated production guidelines.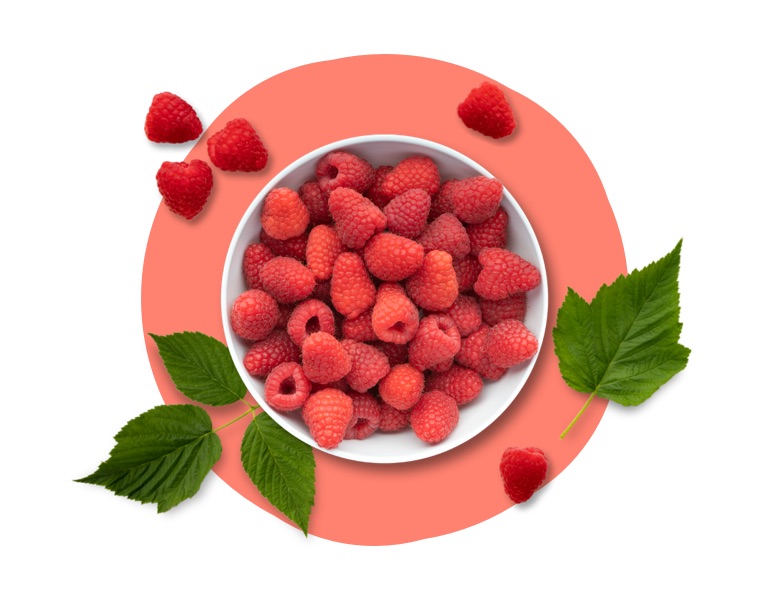 We are fragile, handle us with care! Keep in the fridge between +4° and +8° degrees and wash just before serving.
Jan
Feb
Mar
Apr
May
Jun
Jul
Aug
Sep
Oct
Nov
Dec
Abroad
(Spain, Marocco, Portugal, Mexico, Poland)
Our Fruits Family
Are you looking for the freshness of the raspberry, the contrasting sweet and sour flavors of the blackberry and the sophisticated taste of currants? Or do you prefer the blueberry's crispness or the comforting embrace of the strawberry?