So simple yet so delicious. You will find few fruits as comforting as the Sant'Orsola strawberry. Its sweet and delicious flavor is a delight for the palate. It may taste familiar but at the same time it offers so much to be discovered and savored time and time again.
Offering more than just great taste
Nutritional values per 100 g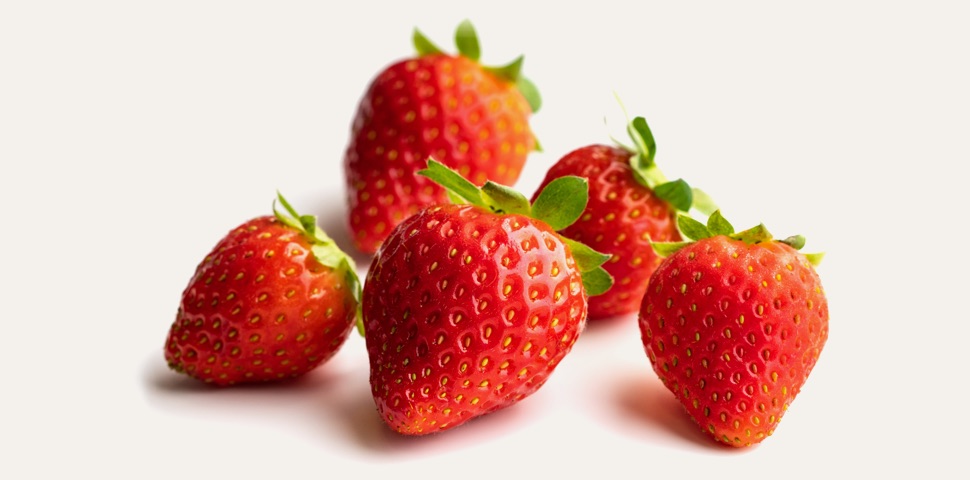 The Strawberry is composed of 90% water. It is naturally low in calories and completely fat free. It is also good source of Vitamin C, which contributes *:
to the normal functioning of the immune system
the maintenance of the normal function of the immune system during and after intense physical exertion
to protect cells from oxidative stress
to the reduction of tiredness and fatigue
normal energy metabolism
to the normal functioning of the nervous system
the normal formation of collagen useful in turn for the normal formation of blood vessels, bones, cartilages, gums, skin, teeth
* as part of a balanced and varied diet and a healthy lifestyle.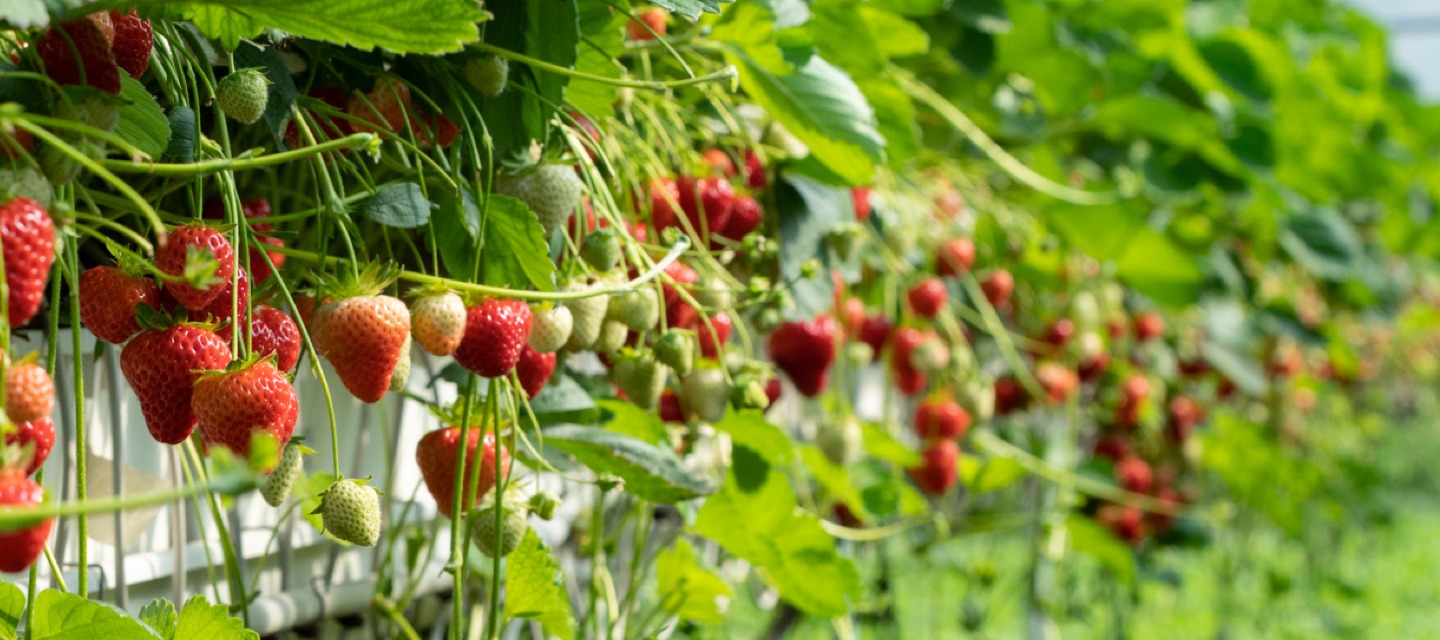 Our Strawberries
The Strawberry plant belongs to the Rosaceae Family and to the genus Fragaria. The plant is composed of green, trilobed leaves attached to thin stalks.
Its small, white flowers blossom every year between spring and summer.
Sant'Orsola cultivates different varieties of strawberries including Elsanta (particularly delicious and shiny fruits) Murano, Antea, Aprica and Vivara.
In order to meet our quality standards, Sant'Orsola strawberries must appear whole, firm and clean. They must have no damage on the surface and the peduncle must be green. They are typically shiny and red in color with a sweet taste that is perfectly balanced by the presence of sour notes.
Not everyone knows that the strawberry is a "false fruit": the real fruits, in fact, are the so-called achenes which are the yellow seeds that can be seen on its surface.
Consumed as early as prehistoric times, it is believed that strawberries were originally grown in ancient Greece and in the Latin gardens. Starting from 1500 they became used more and more frequently whether as a decoration, a pleasure of the table and for their alleged medicinal properties.
Our strawberries are cultivated in accordance with the principles of "Integrated Production", which follow the current National Guidelines.
We are fragile, handle us with care! Keep in the fridge between +4° and +8° degrees and wash just before serving.
Jan
Feb
Mar
Apr
May
Jun
Jul
Aug
Sep
Oct
Nov
Dec
Our Fruits Family
Are you looking for the freshness of the raspberry, the contrasting sweet and sour flavors of the blackberry and the sophisticated taste of currants? Or do you prefer the blueberry's crispness or the comforting embrace of the strawberry?