A passion for small fruits for over 40 years
We are passionate about the land and the fruits it produces and have always honored them by creating and promoting new cutting-edge cultivation techniques. It is with this mindset that, for more than forty years we have succeeded in bringing you the finest varieties of blackberries, raspberries, strawberries, blueberries, currants, cherries, strawberries and baby kiwis.
We are anoorganization of producers specialized in growing small fruits, strawberries and cherries. Our story began in the early 70 in Sant'Orsola Terme (TN) thanks to the intuition and efforts of 15 small producers residing in the Mòcheni valley. They were the real pioneers of the small fruits sector.
Over the years, we have grown to become the Italian point of reference for small fruits :the valuable activity of our Research and Development department and the careful work of our 800 plus producers has made all of this possible.
Our leading values
We are first and foremost producers: we know the countryside, its rhythms and its limitations, and for this reason we know how to act with great awareness. We love our work, and the passion that guides us is driven by our everyday reality, our emotions and our love for the land.
We believe that technology must always be at the service of production: For this reason, even our researchers are called upon to get their hands dirty and experience the countryside first- hand in order to improve production processes and the quality of our fruits. We move with dynamism to be protagonists of advancements and drivers of innovation in our sector.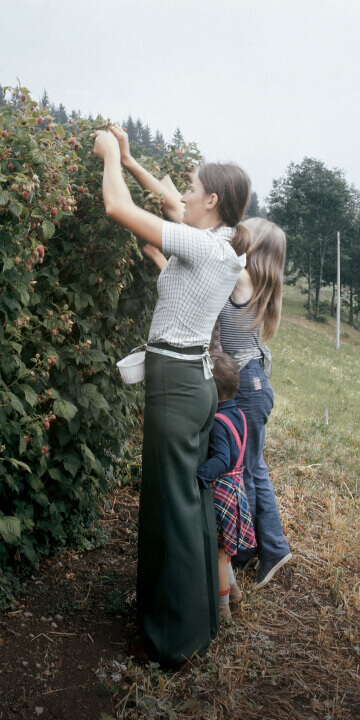 Early '70s
The Mòcheni Valley was at the forefront of a real agricultural revolution. Strawberries and small fruits started to be grown.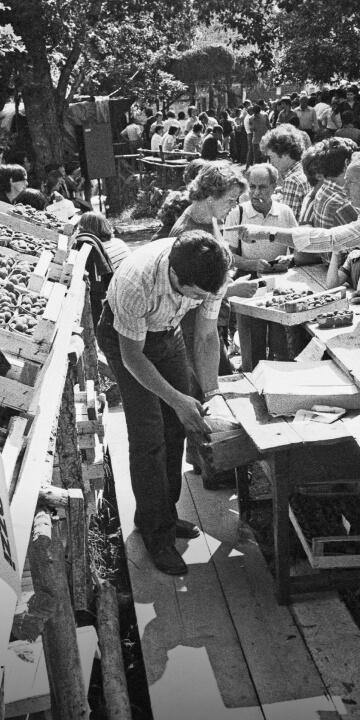 1972
Sant'Orsola's pioneering cultivators, who voluntarily joined forces, sold their strawberry harvest for the first time.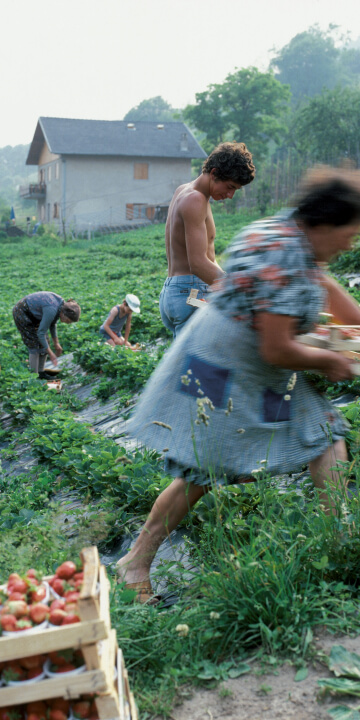 1975 – 1979
Sant'Orsola's Agricultural Producers' Association (a limited liability cooperative society) was founded.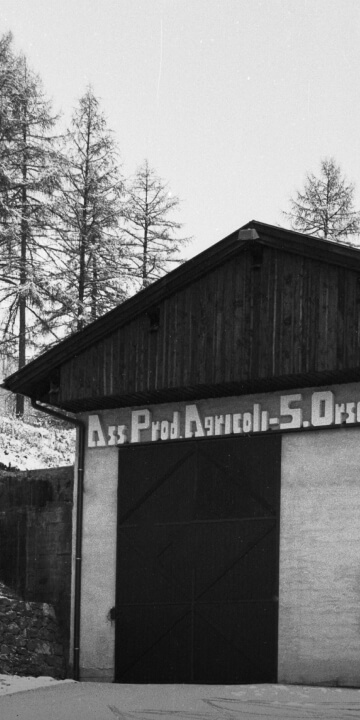 1981
A new headquarters equipped with storehouses, offices, cold storage and logistics kicked off a period of very strong growth.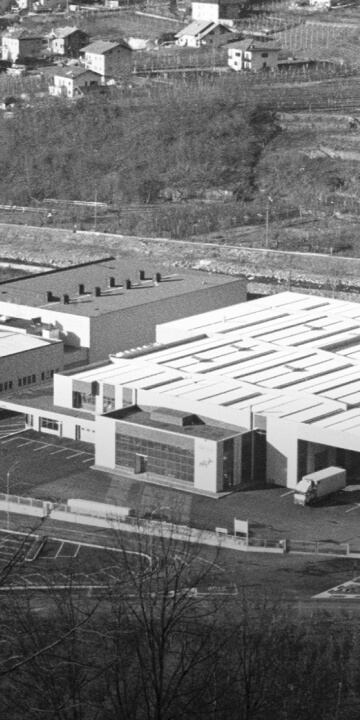 1990 – 2000
Sant'Orsola became the national market leader and in 1996 was recognized as a P.O. (Producer Organization) by the European Community.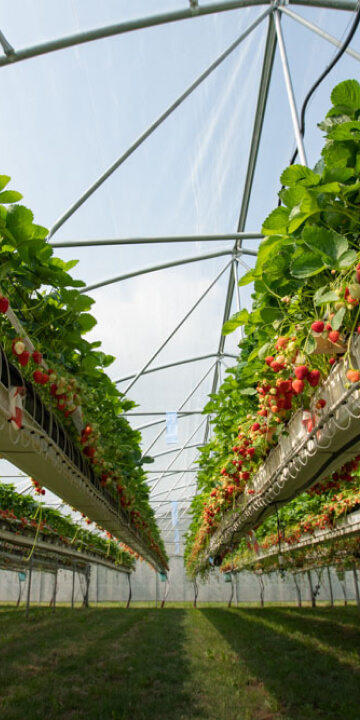 2002
Creation of the experimental field, located in Vigolo Vattaro.
2015
Sant'Orsola's branding was strengthened by an elaborate rebranding activity which reinforced the company's values.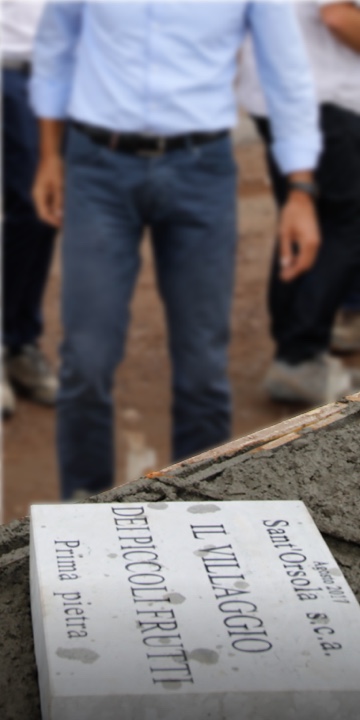 2017
The laying of the foundation stone of Il Villaggio dei Piccoli Frutti represented a new phase of business growth.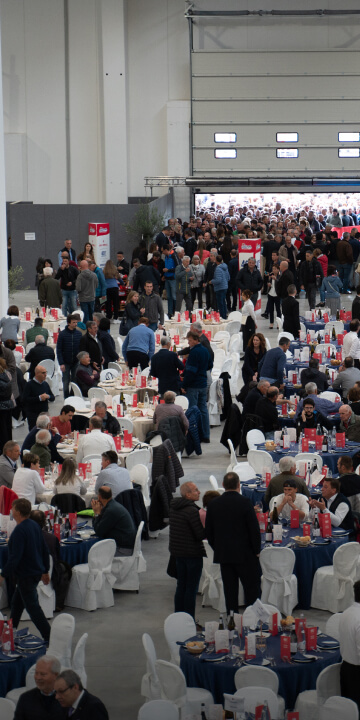 2019
18 months after construction started, Il Villaggio dei Piccoli Frutti was inaugurated.
A step by step guide to our industry supply chain
We want our consumers to enjoy only the freshest small fruits. For this reason our supply chain is short, controlled and completely trackable: from the plant to our consumers' tables.
1.

Research and Development

Studies and experimental activities contribute to the production of the best varieties and seeds resulting in perfect small fruits.
2.

Production

Sant'Orsola producers cultivate their small fruits with the help of our technical support team which has a constant presence in the fields.
3.

Harvesting

Our small fruits are only ever picked by hand. They are then manually placed in baskets in the heart of the countryside.
4.

Transfer

The producers then take the small fruits to our logistics center in Il Villaggio dei Piccoli Frutti where they undergo rigorous quality controls.
5.

Packaging

The small fruits undergo a further quality control and the packages are then weighed, covered and labeled.
6.

Distribution

The small fruits are carried by transport that respects the cold chain and are sent to the best Italian supermarkets and fruit and vegetables stores.
7.

Ready to Taste!

The small fruits you just bought are ready to be enjoyed: whether for your lunch break in the office, as an ingredient in your recipes, to give an extra special touch to your breakfast or as a post-workout snack!
Nature and know-how
Thanks to the work of our team of professionals, who work out in the field, we support our producers step by step, sharing our know-how, innovation and the best cultivation techniques.
Find out more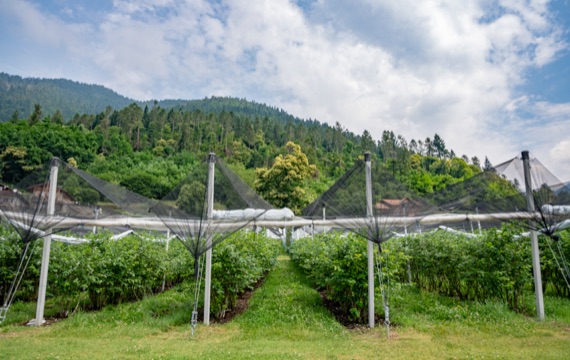 Experimentation and Breeding
Countryside oasis meets research and development center.
It is in our experimental field that our passion for small fruits is combined with our knowledge and methodologies.
Find out more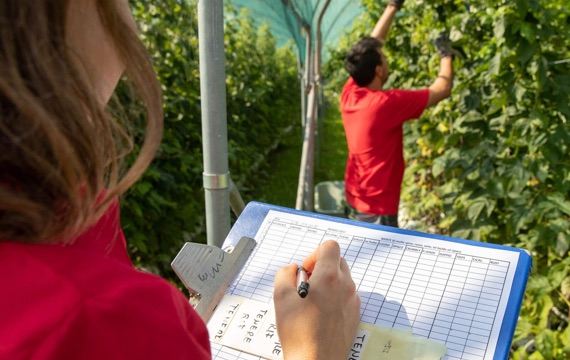 Il Villaggio dei Piccoli Frutti
In 2019, the year of our 40th anniversary, we opened our new production factory inside Il Villaggio dei Piccoli Frutti.
Find out more