Are your looking for a sour but delicious taste that will give you a boost? Then look no further, the blackberry is the perfect fruit for you. Hard outside, soft and juicy inside. It may be small but it packs a punch. It is perfect for those who like to try bold flavors.
Offering more than just a delicious taste
Nutritional values per 100 g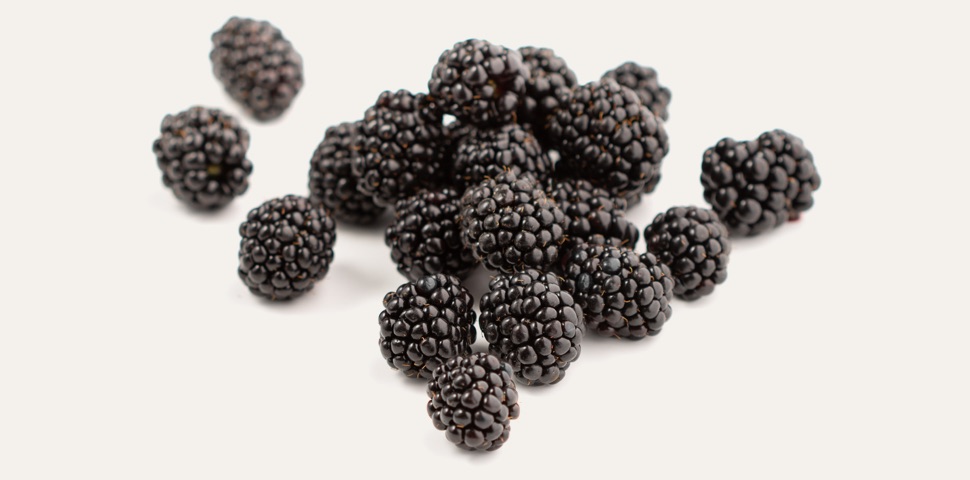 Blackberries contain polyphenols and anthocyanins. They are a good source of fiber. In addition, a 100 g portion is rich in vitamin C, which contributes *
to the normal functioning of the immune system
the maintenance of the normal function of the immune system during and after intense physical exertion
to protect cells from oxidative stress
to the reduction of tiredness and fatigue
normal energy metabolism
to the normal functioning of the nervous system
the normal formation of collagen useful in turn for the normal formation of blood vessels, bones, cartilages, gums, skin, teeth
* as part of a balanced and varied diet and a healthy lifestyle.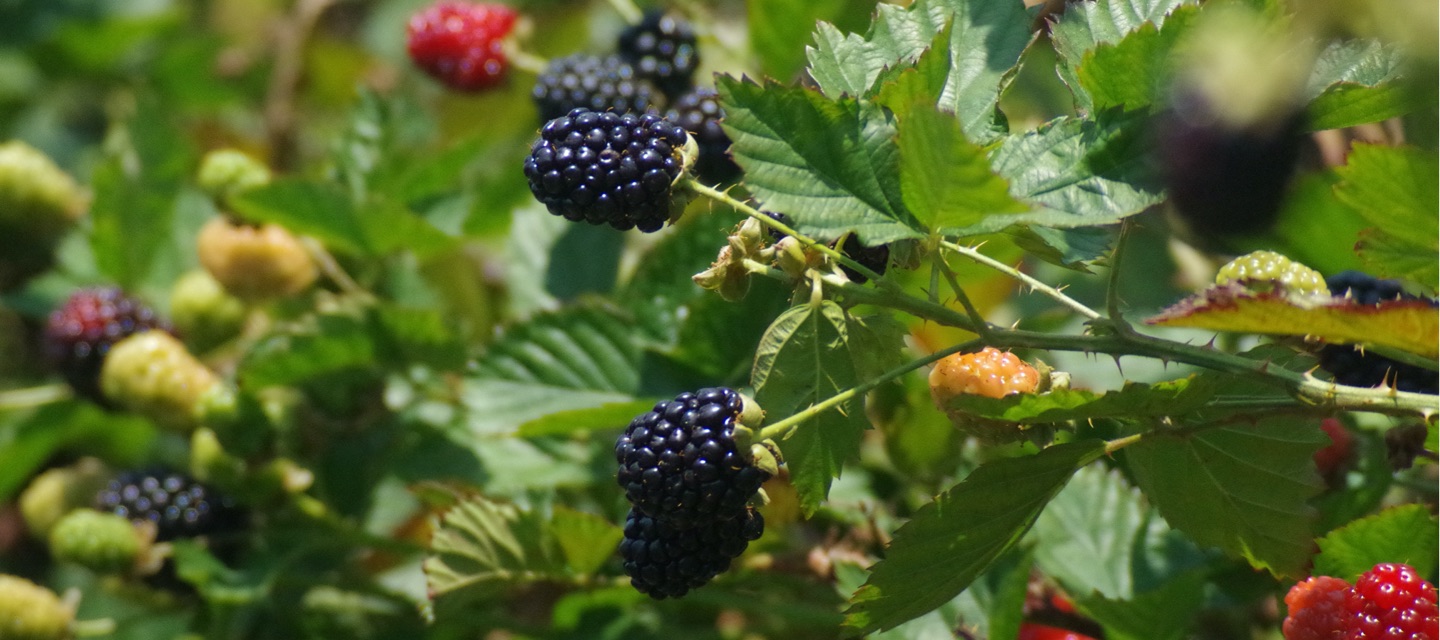 Our Blackberries
The bramble is a plant of the Rosaceae family, which belongs to the Rubus genus. Its fruits, blackberries, grow on perennial shrubs with small serrated leaves. Unlike the sharp-tasting wild variety, the bramble is thornless.
Sant'Orsola cultivates the Loch Ness and Chester varieties. In order to meet our quality standards, Sant'Orsola blackberries must be whole and clean without any damage or marks on their surface. The calyx should not be attached and the fruits must be firm and regular in shape. Their solid, black color stands out for its brilliance. The predominantly acidic flavor of our blackberries is very intense on the palate.
The bramble bush's white and pink- colored flowers blossom at the beginning of spring.
The benefits and medicinal properties of blackberries have been recognized since ancient times. The blackberry was even mentioned in classical Latin and Greek books (such as Aesop's "The Fox and the Bramble") as well as in others popular tales.
Sant'Orsola's blackberry plants are treated with a highly reduced use of phytosanitary treatment, 70% lower than the limits imposed by law. We only choose treatments with the lowest environmental impact and we use them on plants only when strictly necessary, to protect them. All Sant'Orsola's crops are regulated by the "Sant'Orsola Procedural Guidelines for Integrated Pest Management", in compliance with the national integrated production guidelines.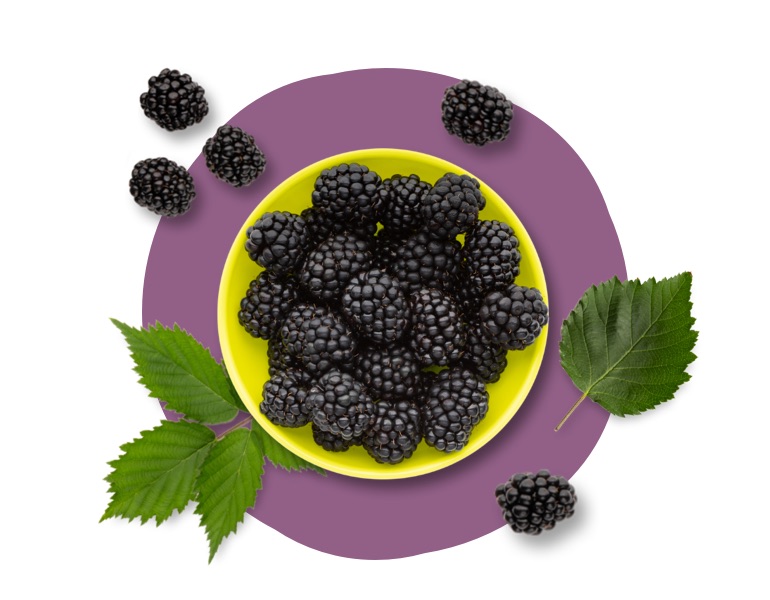 We are fragile, handle us with care! Keep in the fridge between +4° and +8° degrees and wash just before serving.
Jan
Feb
Mar
Apr
May
Jun
Jul
Aug
Sep
Oct
Nov
Dec
Our Fruits Family
Are you looking for the freshness of the raspberry, the contrasting sweet and sour flavors of the blackberry and the sophisticated taste of currants? Or do you prefer the blueberry's crispness or the comforting embrace of the strawberry?