You will not be able to resist these round and delicious fruits which are so mouth-watering that one always leads to another. As you savor three or four fruits at a time, their sweetness and delicate acidity will blend together perfectly to give you a burst of flavor.
Offering more than just great taste
Nutritional values per 100 g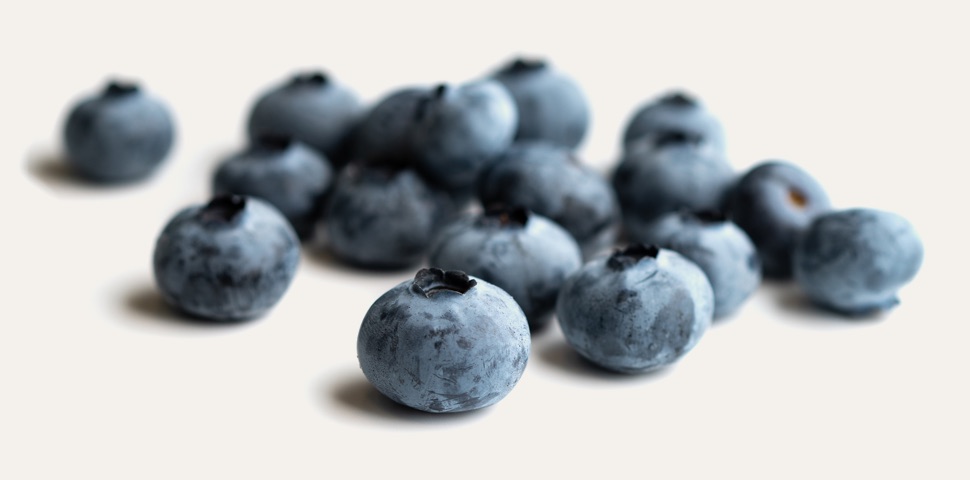 Blueberries are naturally low in calories and completely fat and sodium- free. They are also a good source of fiber and vitamin C, which contributes *:
to the normal functioning of the immune system
the maintenance of the normal function of the immune system during and after intense physical exertion
to protect cells from oxidative stress
to the reduction of tiredness and fatigue
normal energy metabolism
to the normal functioning of the nervous system
the normal formation of collagen useful in turn for the normal formation of blood vessels, bones, cartilages, gums, skin, teeth
* as part of a balanced and varied diet and a healthy lifestyle.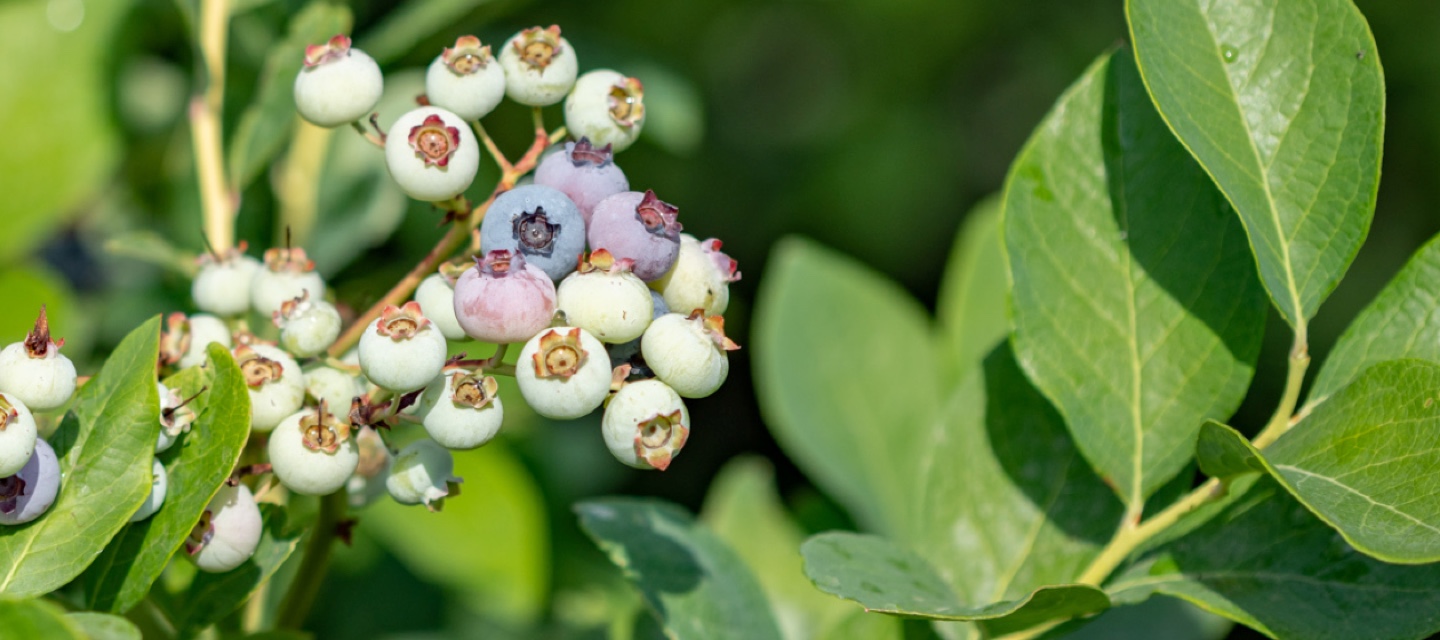 Our Blueberries
The blueberry is the fruit of a plant from
the Ericaceae family, which belongs to the Vaccinium genus. The berries grow together in small clusters on thick and bushy shrubs. The plant flowers in spring and grows beautiful white-pinkish pendulous buds between its stalks. It is an extremely adaptable plant: it resists the cold very well and tolerates high temperatures up to about 30 ° C.
Sant'Orsola cultivates many different varieties of the "Giant American Blueberry" (not to be confused with the wild one, which differs in size) including Brigitta, Liberty and Duke.
[Pulsante + per espandere la sezione]
In order to meet our quality standards, Sant'Orsola blueberries must appear whole, clean, have no damage or marks on their surface and must not have a stalk. The fruits, with a solid blue color, are covered by their bloom, a whitish natural wax that is deposited on the skin and has a protective function. The sweet taste of the fruit is well balanced with pleasant sour notes.
The blueberry is native to the northern areas of Europe and North America. Indeed, it was the Native American tribes who first devoted themselves to its cultivation, whose techniques were passed on to the colonists who then brought them to Europe.
Sant'Orsola's blueberry plants are treated with a highly reduced use of phytosanitary treatment, 70% lower than the limits imposed by law. We only choose treatments with the lowest environmental impact and we use them on plants only when strictly necessary, to protect them. All Sant'Orsola's crops are regulated by the "Sant'Orsola Procedural Guidelines for Integrated Pest Management", in compliance with the national integrated production guidelines. 
Moreover, in the blueberry fields of our producers in Sicily and Calabria we have reached an important milestone: the Zero Residue* certification.
*CSQA DTP 021 – CERT.N.57433 Synthetic chemicals residues lower than the limit of measurability (<0,01 mg/kg)
Find out more about our farming techniques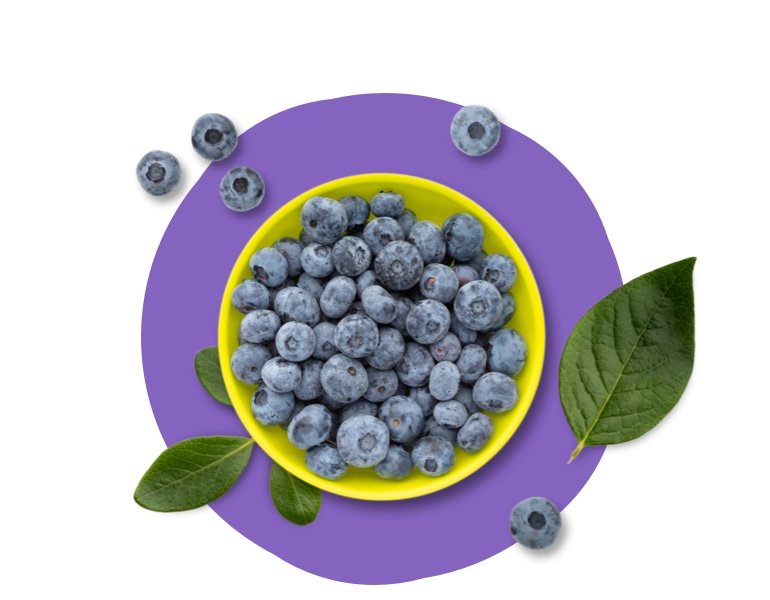 We are fragile, handle us with care! Keep in the fridge between +4° and +8° degrees and wash just before serving.
Jan
Feb
Mar
Apr
May
Jun
Jul
Aug
Sep
Oct
Nov
Dec
Abroad
(Peru, Chile, Marocco, Spain, Portugal)
Our Fruits Family
Are you looking for the freshness of the raspberry, the contrasting sweet and sour flavors of the blackberry and the sophisticated taste of currants? Or do you prefer the blueberry's crispness or the comforting embrace of the strawberry?