This sharp-tasting fruit has always been a star ingredient for sophisticated culinary pairings. It complements both sweet and savoury dishes perfectly. The transparency of its crunchy and shiny peel reveals a glimpse of the pulp of each individual berry. Give this fruit a chance and you will not be able to stop eating it!
Offering more than just a delicious taste
Nutritional values per 100 g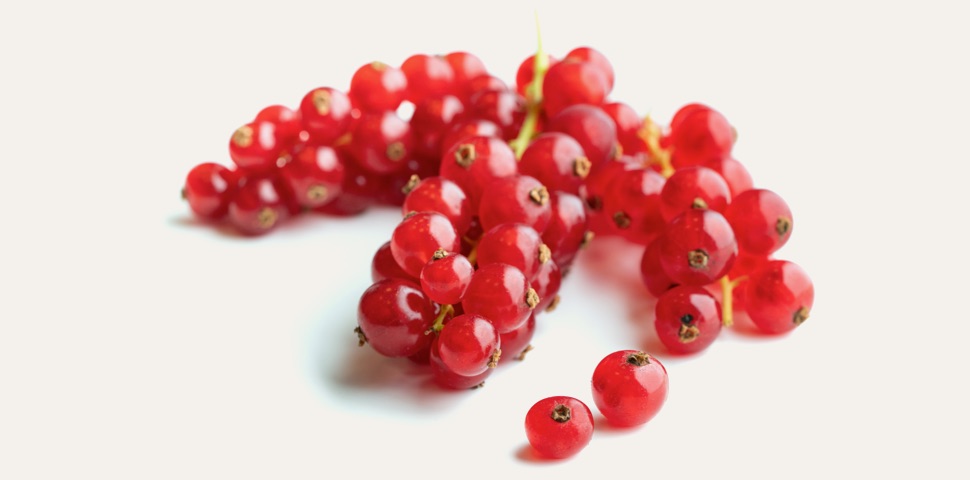 The redcurrant is a small fruit with a naturally low calorie content and is a good source for potassium and fiber. A 100 g portion is rich in vitamin C, which contributes *:
to the normal functioning of the immune system
the maintenance of the normal function of the immune system during and after intense physical exertion
to protect cells from oxidative stress
to the reduction of tiredness and fatigue
normal energy metabolism
to the normal functioning of the nervous system
the normal formation of collagen useful in turn for the normal formation of blood vessels, bones, cartilages, gums, skin, teeth
It is also a good source for fiber and potassium, which contributes *:
to the normal functioning of the nervous system
normal muscle function
to maintaining normal blood pressure
* as part of a balanced and varied diet and a healthy lifestyle.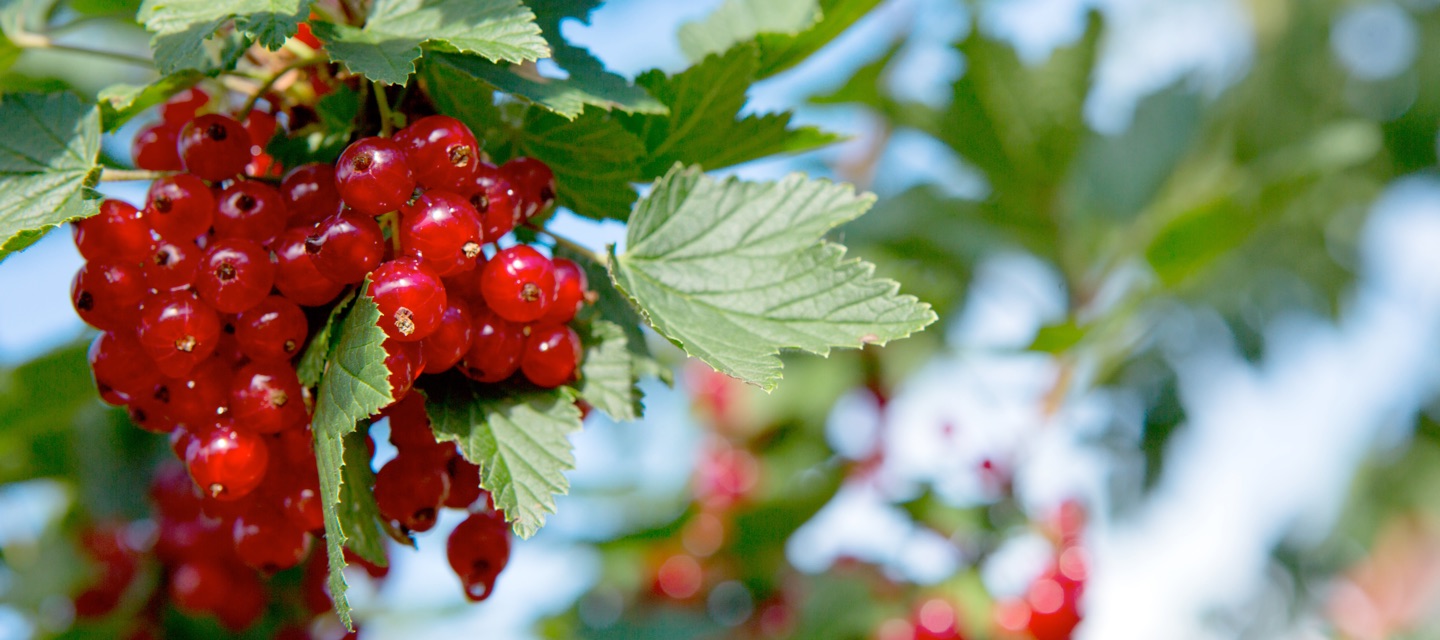 Our redcurrants
The redcurrant is a plant of the Sassifragacee, a family which belongs to the Ribes genus and the Rubrum species. The small and bright berries, combined to compose the bunches, grow on perennial and bushy shrubs. The redcurrant plant can reach up to three meters in height and blooms in spring in a show of pinkish flowers hanging in clusters.
Lover of fertile soils and mountain areas, the currant can withstand the coldest winters. Sant'Orsola cultivates two different varieties: red and white.
In order to meet our quality standards, the fruits must be whole, clean and must not have damage or marks on their surface. They must also be harvested in compact bunches. They are either bright red or pearly white depending on the variety and the characteristic flavor of the berries leaves a pleasant, intense and mainly acidic taste on the palate.
Originally from Western Europe, the exact etymology of its name is still shrouded in mystery: there are those who claim it has Arab origins whereas others tie it to the Scandinavian word "rips". Famous for its beauty and shine, its status as a symbol of fertility and prosperity has been passed down by many legends.
They are cultivated in accordance with the principles of "Integrated Production", which follow the current National Guidelines.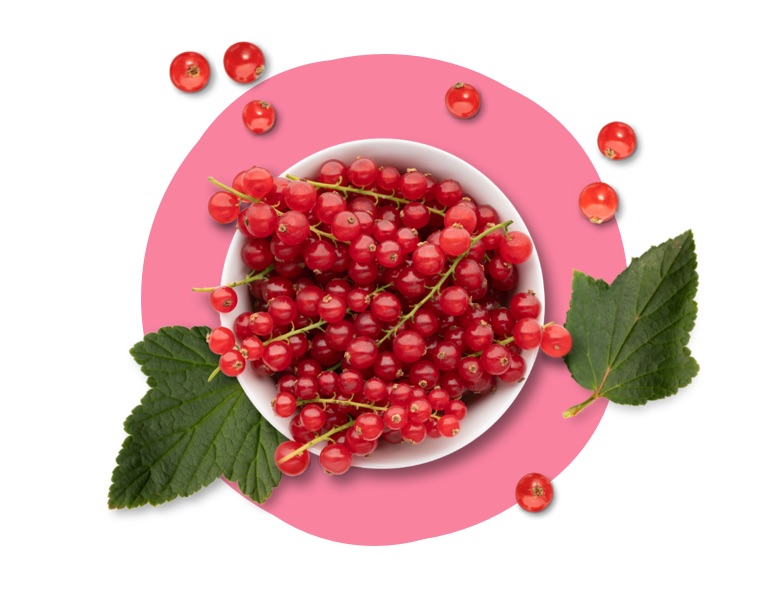 We are fragile, handle us with care! Keep in the fridge between +4° and +8° degrees and wash just before serving.
Jan
Feb
Mar
Apr
May
Jun
Jul
Aug
Sep
Oct
Nov
Dec
Our Fruits Family
Are you looking for the freshness of the raspberry, the contrasting sweet and sour flavors of the blackberry and the sophisticated taste of currants? Or do you prefer the blueberry's crispness or the comforting embrace of the strawberry?